When you're walking a trail in the dead of winter, there's another level of stillness, a different kind of quiet.
The landscape is dramatically different than during a summer hike, with the trees stripped of leaves and the ground sometimes covered with a blanket of white.
Yes, it might be freezing cold, but a winter hike can be magical, says Phil Wenger, president and chief executive officer of Lancaster County Conservancy.
And the timimg for a hike couldn't be better because Saturday is National Winter Trails Day.
Hiking trails throughout Lancaster County might be packed in warmer weather, but they are open year-round and a lot less crowded when the temperatures are frigid. With the right gear and a little common sense, hiking can be safe even on the coldest days. Hikers like to point out that not only do you get to see landscapes in a new light but you won't be bothered by mosquitoes and snakes.
The other day it was 19 degrees but Mary Ann Schlegel still went out to hike at Rocky Ridge County Park in York County. She spotted animal footprints in the snow. She saw mountain laurel, vivid green against the snow, and heard the sound of pileated woodpeckers. She was sheltered from the bracing wind by the trees.
"I love to hike in the winter for a couple of reasons," says Schlegel, park naturalist with Lancaster County Parks. "I like the winter air. I think it's invigorating. It's brisk. It's wonderful after the humidity of the summer."
The cold temperatures didn't keep Sierra Club Lancaster Group from going forward with the Polar Bear 5K Trail Run/Hike last weekend. After warm temperatures on Feb. 12 melted the snow, organizers wondered if the trails at Lancaster County Central Park would be covered with ice.
The trails weren't icy and about 200 people hit the trail, despite temperatures peaking at 21 degrees.
"It was pretty nice," says Brian Vandegrift, a member of the group's executive committee. "We got blue sky and it wasn't super cold."
Lancaster Hiking Club continues its Sunday afternoon hikes year-round. The group is more likely to cancel for lightening or a downpour than snow or bone-chilling cold, says vice president Jack Powers.
About a dozen people showed up in Bainbridge for one of the first hikes of the year, braving 19-degree weather and what Powers called a zippy breeze.
These four hikers shared why you should take a walk in the woods this winter.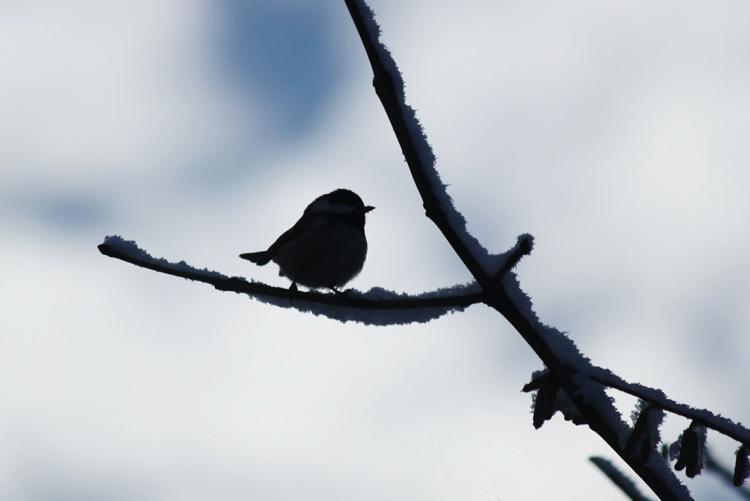 The things you see
In the winter, you can find tracks in the snow or the mud of animals like raccoons, rabbits, bird, deer and coyotes.
Without the leaf canopy, you can see greater distances.
It's also easier to spot some birds in the winter, without leaves on the trees. Wenger was hiking in Hellam, York County last week and spotted a huge group of robins.
"They were everywhere," he says. "They were amazing."
No insects and snakes
In winter, mosquitoes and ticks won't pester you.
Hikers allergic to bees don't have to worry about a sting.
Snakes are dormant during the winter.
Fewer hikers
Some people look for solitude on the hiking trail, but trails can be busy, especially on a weekend in nice weather. In the winter, there are fewer hikers, making it easier to find peace and quiet.
The things you hear
When the trail's empty and animals are hidden away trying to stay warm, there's a special kind of quiet, says Wenger, who prefers hiking in the winter.