Spring is the perfect time to take the kids to the snow with cheaper accommodation and "kids ski free" or "kids stay free" offers for September in all resorts.  A snow holiday is something kids always remember and for many, it is the start of a life-long love of the snow.
Mum was a single parent, and I never knew until I was an adult that Nan would slip her money every August to help take us down to the snow. Even back then, lift passes and roast beef rolls with gravy weren't exactly cheap, but I guess Mum knew how much we loved those ski trips. Afterwards, the mantelpiece always had an updated shot of the three of us, featuring the latest hand-me-down bib and brace and Oakley eyewear, grinning our faces off, all at the same time for once.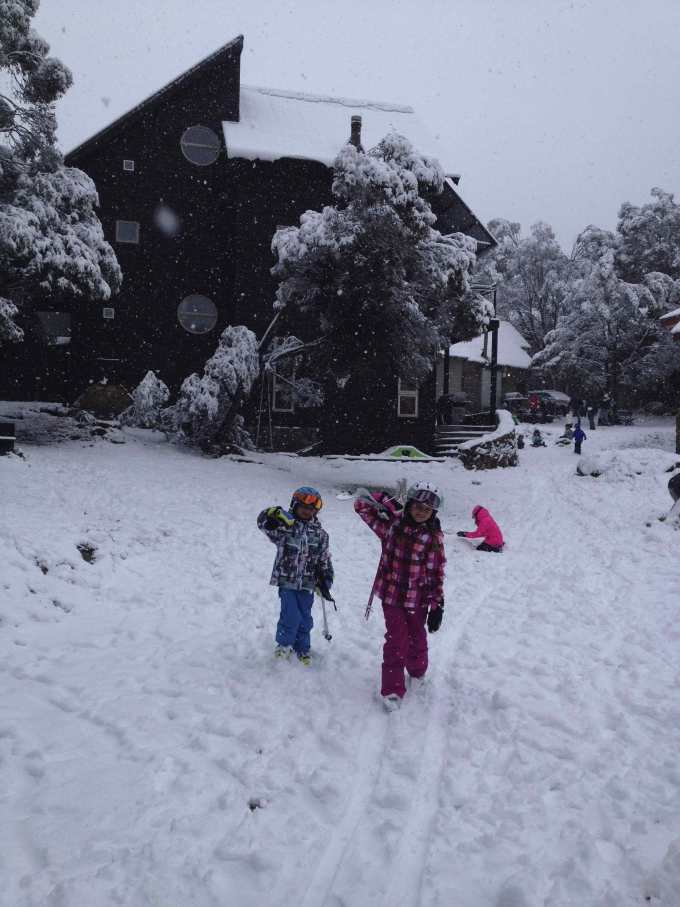 It would always begin with that hunt for gear. Over the year, the top cupboard in the kitchen would somehow accumulate enough kit to (mostly) sort us out. Mum would get up on the ladder, pull it all out and we'd stand underneath, catching the tumbling jackets, shouting, "That's my beanie!" The trying on process would begin with last year's gear from one brother getting moved onto the next one and someone scoring fresh gloves or a borrowed pair from friends with firm instructions from Mum not to lose them. My brother, Ev, would go through at least two pairs a year, which drove Mum mental.
That first morning we'd whack Snow FM on and try to deciotopher the reality through the barrage of adjectives, turning one way for Perisher or the other for Thredbo as we wandered up the Alpine Way. That first hint of snow would be enough for us to completely lose it and start talking over each other, trying to recollect the names of our favourite runs and mixing up mountains and colours and everything else in our excitement. Heaven help us if we saw an emu or a wombat.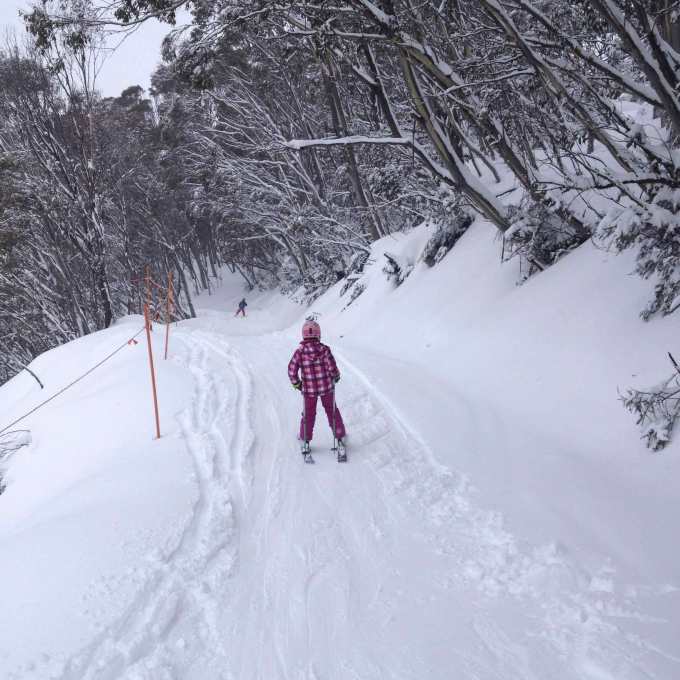 Mum would slap the National Parks sticker on and tell us all to say a prayer that we didn't have to stop and put on chains. She'd always manage to sweet talk someone into helping us, despite the ominous signs warning no assistance should be given. Then – finally – we'd hit the car park, tumbling out of the car in our gear and our socked feet, hopping up and down at the cold and the wet while Mum pulled our boots out. Someone would always get a piece of gravel in their boot – whingeing non-stop until lunchtime when you could at last yank it off and adjust it.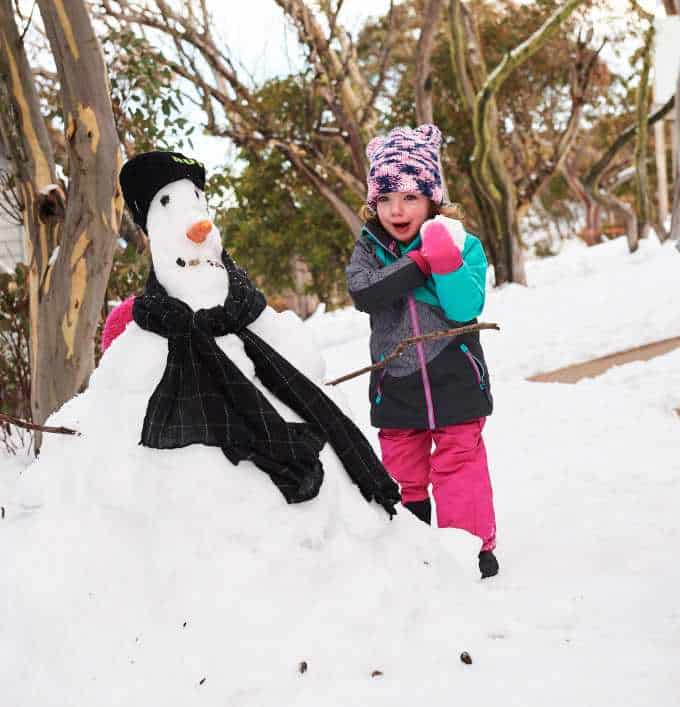 When you left the car, you didn't return until last lifts. It wasn't until I was an adult that I realised I could actually revisit my car and drop off gear, or even – luxury! – hire a locker if needed. No way did that work under Mum – you set up for the day and whatever you left with you dealt with, and, oh my goodness, you bloody well returned with it.
That awkward first walk, where nothing locked together and you juggled skis and stiff boots and creaky, icy toes – but the anticipation and the cold that hit your chest was a promise of a day you had spent a year waiting for. Mum would grapple us wriggling octopuses, trying and failing to properly stick the tickets together evenly with the flimsy wire connectors, and we'd be off – pushing feet into bindings, someone complaining about their sore toes or their cold fingers already. Then we'd be shoving past each other to get on that first lift – to pull down the bar, to soar our way up to the day and the adventures ahead.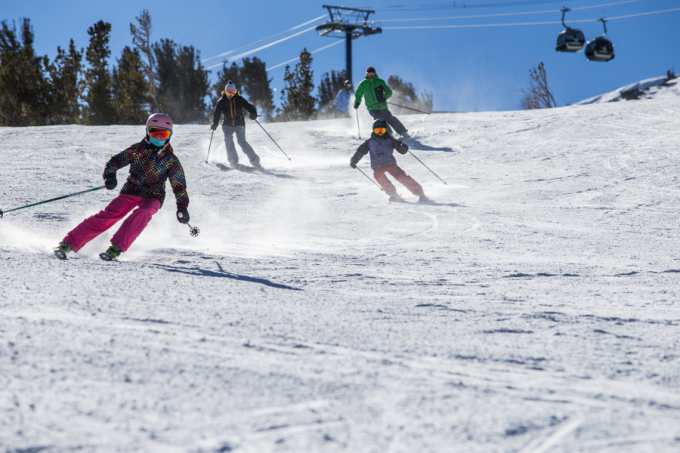 Three days in, we'd know where every bump or jump or cool tree trail or secret track was. We'd talk as though we'd been down there for months. We'd sling our boards over our shoulders with swagger. We'd have our favourite runs, we'd separate for hours and meet for lunch where a new combination of explorers would form and we'd be off again. Mum would always slip a mini chocolate bar in our jacket pockets for when we were tired in the afternoon. I'd save mine until last lifts. Ev would eat his on the first.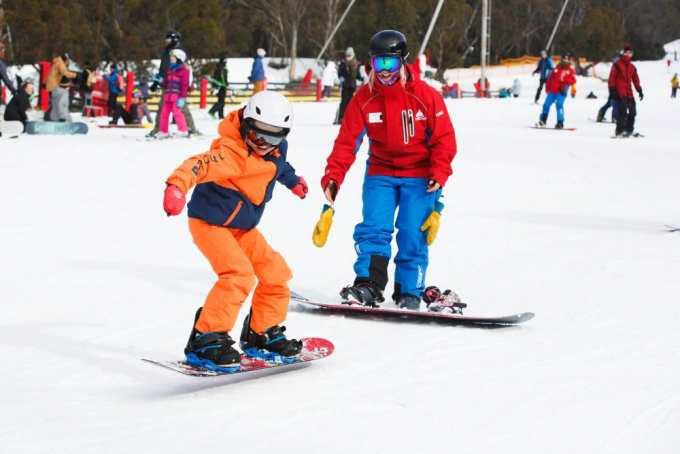 When we started moving slowly, it got too rainy or she could see the fun was slipping, Mum would bundle us up and say, "Time for a hot choccy, I think," and we'd slip into the most remote and least busy café and slurp our drinks until we were warmed through and the sun was peeking through the clouds again. And then, miraculously, our legs were like new and we were laughing and challenging each other and everything was easier.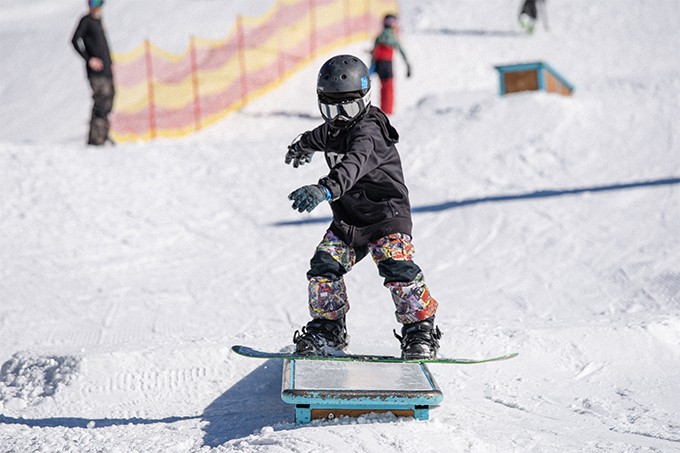 At night, pink cheeked from windburn or sunshine, we'd eat soup and hot dinners and sleep deeply, waking and poring over the faxed snow report like it held the secrets of the depths. And then we would be back in that car park again, layering up, Ev whinging that his jacket wasn't even waterproof anymore and that it was still soggy from the day before (it was) and that he couldn't find his gloves.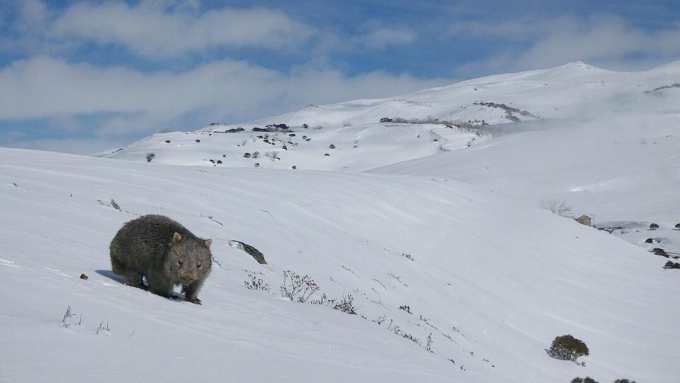 She's older now, my Mum. This year she got a senior's ticket and crowed with delight about the price, waving it around proudly. I'd say she earned it.
This year, I'm going down with my mates. We'll strap our boards on, swap stories, go to sleep with our cheeks pink and get out there again with the froth of groms for first lifts and last slides. And try to avoid losing our gloves.