Seven new events will be included in the programme for the Beijing 2022 Winter Olympics, the International Olympic Committee (IOC) has confirmed.
The Games, which will feature a record number of female athletes, will debut the women's monobob – a discipline trialled at youth level in 2016.
Skiing big air is included after a successful snowboard debut at the Pyeongchang Games earlier this year.
Four mixed team events are also part of the programme in the Chinese capital.
The changes mean there will be an equal number of events for men (two and four-man) and women (monobob and two-woman) in bobsleigh.
However, the decision to include monobob for women rather than the four-woman discipline has been criticised by some of the winter sport's top competitors.
Canadian bobsledder Alysia Rissling, who in 2015 was the pilot for the first ever all-woman team in an official four-woman bobsleigh event, has described the announcement by the IOC as "a sick joke".
Three-time Olympic medallist Elana Meyers Taylor also posted on social media to say she was "disappointed that it is not the four-woman event as the female bobsledders requested. Unfortunately monobob does not add women to the sport and does not give us equal numbers to the men."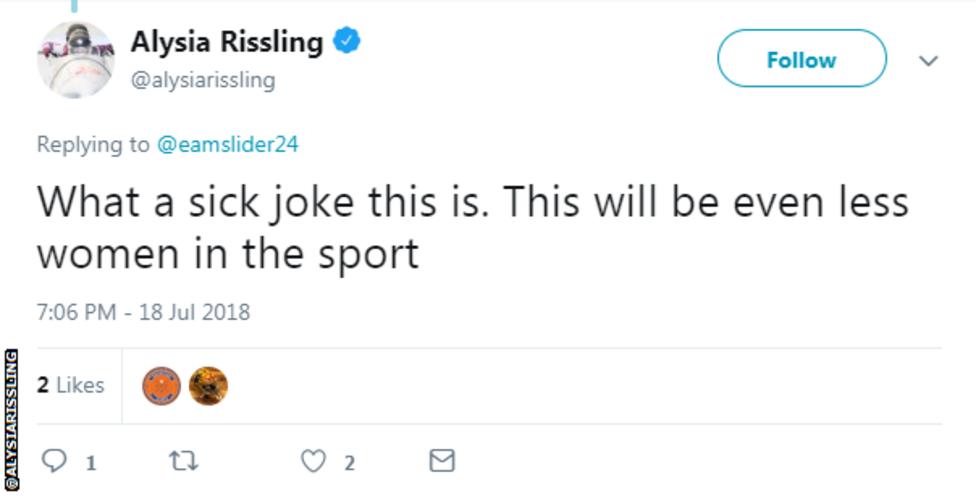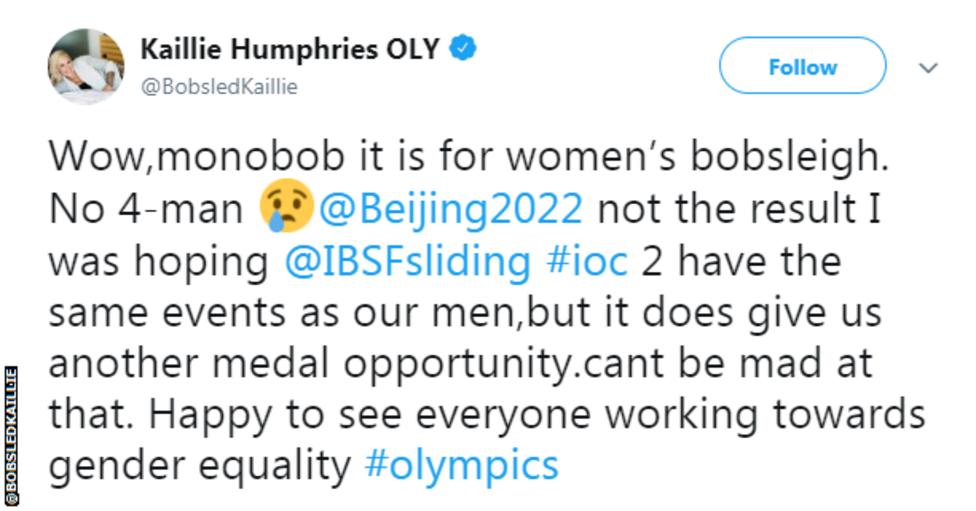 The mixed team events included for Beijing 2022 are the snowboard cross, ski jumping, freestyle skiing aerials and short track relay.
There is no place for women's nordic combined, which remains a male-only event, while telemark also failed to gain enough votes for inclusion in the programme in four years' time.