Bobby Moyer remembers hearing about Bob Beattie from his father as a young kid at the dinner table. He admits he didn't fully realize that Beattie, a major skiing icon in his hometown of Aspen, was such a revolutionary figure in the skiing community until he was much older.
While his father, Roger, was the one who got him into the sport, it was Bob who would become one of Bobby's skiing idols.
"I never credited Bob about getting into the sport until I started writing this article and kind of reflected on the impact he had," Moyer explained. "I mean growing up in Aspen you just ski. It's the community. And when I sat down to think about what I wanted to say, I realized that community was because of Bob."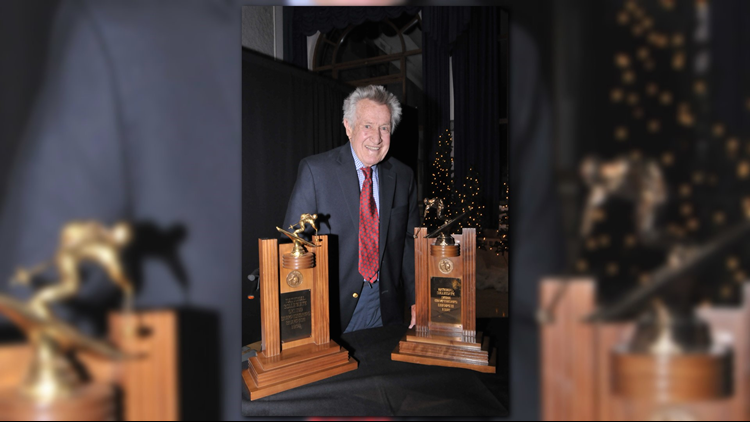 In 1957, Beattie was named the head skiing coach for the University of Colorado. Two years later, he would lead the Buffs to back-to-back National Championship titles. His success at CU quickly caught the attention of the U.S. Ski Association, and in 1961, he became the head coach for the U.S. Ski Team.
During the 1964 Winter Olympics in Austria, Beattie helped the U.S. claim their first two medals in men's skiing. Both medals came in the slalom with Billy Kidd winning silver and Jimmy Heuga taking bronze.
"I don't think American ski racing would be even close to where it is without him," the sophomore alpine skier said earlier this week. "There's been a lot of people to come after him that have pushed the sport as well but he was the one who made everything possible. And not just in America, he started the World Cup."
Moyer explained how Beattie, French journalist Serge Lang and French alpine director Honore Bonnet co-founded the FIS Alpine Ski World Cup in a hotel bar in 1966. Their idea was to have racers travel all over the world, competing in four disciplines: slalom, giant slalom, Super G, and downhill. It's a competition that features current Colorado skiers Lindsey Vonn and Mikaela Shiffrin.
"This is a heavily European dominated sport and World Cup ski racing is like the NFL for ski racing. And he did that, he created that."
After stepping down from Team USA, Beattie then founded the World Pro Ski Tour in 1970. That same year, Beattie began his sports broadcasting career for ABC, and later, ESPN.
He was inducted into the U.S. Ski and Snowboard Hall of Fame in 1984 and the Colorado Ski and Snowboard Hall of Fame in 1986. Beattie also wrote books and helped establish the Aspen Valley Ski Club.
Beattie passed away at the age of 85 on April 1, 2018, in Fruita, Colorado.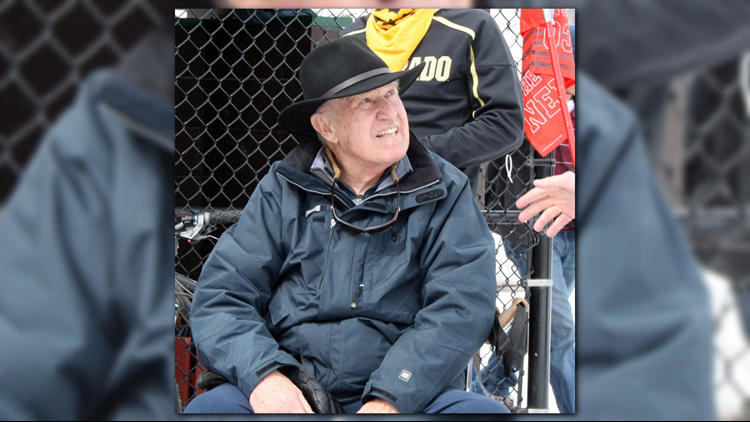 Here is the full letter written by Moyer:
I first met Bob Beattie when I was eight. The significance of his life and legacy is something I don't think I will ever be able to fully grasp, but one that I will forever be indebted too. Bob Beattie is American ski racing.
I was introduced to Beattie by my father who was a long time ski coach and instructor in the Aspen area. He would tell me stories of the old days in Aspen, of the people that helped shape the world I inherited and paved the way for me to pursue my ski racing dreams. Bob Beattie was at the top of the list. He became a mythical figure in the history and tradition ski racing has in Aspen and the world. From growing up in Aspen, where Bob spent much of his time, to racing throughout Europe, and now being a member of the CU ski team he helped pioneer, my life is tied to the accomplishments of Bob and for that I am thankful.
His passing is met with praise for his successes. His influence is so very ingrained in American skiing and forever will be that. He was an icon, an innovator, a revolutionary and an idealist.
I started skiing in the Aspen Valley Ski Club basecamp program at the age of four, a program Bob pioneered with a vision that all kids have an opportunity to experience the joy of skiing, to realize the simple pleasure that sliding around on snow gives you. Not just in Aspen, but throughout the valley.
Bob had a passion for the sport, one that has shown in his every endeavor. From his ties to Aspen Valley Ski Club, coaching the U.S. Ski Team and CU Ski team, as well as helping start the World Cup. Bob had his hand in every avenue of American ski racing and shaped the future we are all privileged to be a part of.
Being from Aspen and the only male American alpine skier on the CU team at the moment, I feel slightly more indebted than most to Bob. Perhaps that is why I wanted to express my sentiments in word. I want to appreciate the life of a man who made American skiing the force that it is. Bob pushed the boundaries of what was possible when it came to ski racing in America. He put the U.S. on the map, doing so with CU skiers such as Jimmie Heuga and Buddy Werner. Skiers that were before my time, but whose legacies live on just as Bob's legacy will live on.
In Aspen I was brought up with like-minded individuals who shared my appreciation of skiing and the responsibility that being a skier from Aspen entails. Many of my best friends such as Wiley Maple and Sam Coffey have had their share of successes following the same journey as I. Wiley became an Olympian this year and is a true American Downhiller, accomplishing his dreams in a fashion Bob would appreciate. Sam Coffey was a two time All-American at the University of New Hampshire, again illustrating the fortitude and passion that Bob helped foster within the local ski racing community.
There are countless others who have achieved success coming from the slopes of Aspen, but without Bob, none of our dreams would have been met. He created an atmosphere in Aspen that appreciates the sport. When my friends and I heard the news of his passing collectively our phones buzzed with echoes of his legendary status, sharing the memory of what a figure he was. To know that his life had such an empowering effect on us, a much younger generation of skiers, I think would make him proud. It is a true testament to his life that he was able to inspire and encourage not only those around him but generations of skiers to come.
Bob Beattie will forever be a legend in American skiing, in Aspen and at CU. I am privileged to have known him, however slightly, and I will forever be thankful for the opportunities he has given me and this sport. His legacy lives on, a legacy that embraces the challenge this sport entails and one that asks you to push beyond your own capabilities to find success.